Major auto accident? Side-swipped in a parking lot? Faded, weather-worn paint job? American Auto Body is the shop for you.
Whether you're working through an insurance company or have to foot the bill yourself, American Auto Body offers exceptional quality and competitive prices. You and your car will always come first.
We offer free, no obligation estimates - no appointment necessary. Give us a call or stop by, we're ready to help!
Auto Collision Services
We have a wide range of services to help get you back on the road. Whether you have a car that requires major auto body work or a ride that's seen too much sun, American Auto Body can help.
A One-Stop Shop to Solve All Collision Related Issues Such As: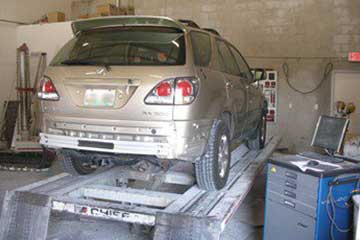 Major Collision Repair
Minor Collision Repair
Dent and Ding Repair
Bumper Repair
Fender Repair
Frame Repair
Frame Replacement
Suspension Alignment
Wheel Alignment
Glass Repair
Glass Replacement
Auto Painting
And Much More...